Larry Barr Interview, pt. 1
Item
Title
Description
An oral interview of Larry Barr, an Eau Claire resident that is recognized for improving and promoting the cities music scene from the 1960s to the 1980s. Throughout the interview, Barr describes his history of owning various establishments, one being "The Barr." Barr talks about how he was always tracking the "trends " when it came to music, both in the way it was performed, what genre it was, and who was listening to it the most. Barr's use of informal settings (one example being the mobile disco he build) shows just how veritable informal music venues can be, as well as shows how popular they've become in the last decades.
Narrator
Interviewers William DeBlaey and Isaiah Steig
transcription
--Full Transcript Not Available--

Timestamp:

00:01:00 Early life, family in Greenwood. Talk of his education, music involvement, his
friends' education in UWEC. Discussion of first interest in opening a bar with father's assistance, after quitting the mink farm business.

00:02:40 Speaks on how he gathered entertainment for his business. Seeking musicians from outside of Eau Claire, wanted "high entertainment", something different. Average crowd sizes during most nights, how he tailored the artists to his crowd. Mostly rock and roll bands, appealing to the college students. Talks about the different artists that performed in his businesses. He turned down Ike and Tina Turner for wanting too much money.

00:07:10 Talks about how he gained experience from his first business as his career progressed, talks about how he learned from his failures and the occasional difficulty of turning a profit during some of his events. Speaks on how the entertainment industry moved to Water Street and ended his first business, the market changing over time. "Age of Majority" coming through ended his original bar enterprise in the late 1960s.

00:09:00 Opening the Shenanigans bar on Water Street, originally built as a regular bar but added a dance floor and entertainment section in 1973. Speaks on how crowds move in a circle, how they "seek" through the night. Talks about how he created a mobile disco for the first time, never done before. Sound Around Music Machine, or SAMM, was the first traveling disco made and he drove it to local events at a charge.

00:12:50 Talks further about the kinds of venues SAMM was used for. Speaks on opening up Hooligans to attract an older type of crowd; Talks about how he listened to his employees on what kinds of venues to book, and how his employees helped him adapt to the changing music scene. Barr says that he would mostly book artists that his employees would recommend. The changing music environment also lead to an increased music entertainment business.

00:18:20 Speaks on how it was easy to adapt to the changing music scene in Eau Claire, how his businesses after the original bars faced little strife during the 1970s and 1980s, very proud of his work. Spoke on how heavily his businesses relied on the college crowds, and how the university and his businesses were closely connected.

00:19:32 Talks about the creation of Friday Afternoon Happy Hours, created by Blugold cheerleaders by mistake, as they were looking for a place to practice yet they arrived early. An African-American band was also there so he had multiple venues playing.

00:21:53 Speaks briefly on a lack of racial prejudice he noticed in his businesses as he booked African-American bands in the 1970s and how these bands attracted large crowds. Was happy that there was a lack of conflict in this area and there was more political strife in Eau Claire than racial strife.

00:24:15 Spoke about his introduction to the restaurant business and how he lost a lot of money investing in this business in the beginning. He gained a lot of experience through this endeavor and learned the restaurant trade by trial and error. Spoke on booking agents during this period.

00:27:30 Larry begins to talk about opening up Fanny Hill; Finding a name for the new place, different venues, and balancing the dining scene with the music scene. Opens up about some struggles of running Fanny Hill and talked about the importance of having a passion for what you do.

00: 32:00 Larry begins his transition into the festival scene, larger venues such as Country Jam and Shake, Rattle and Roll. Talks about the challenges of the festival business, and how passion, investment are very important factors in the business as well as knowing when to take risks.

34:42 Larry talks about the ups and downs of the festival business and first year budget for a festival versus the current budget for a festival.

35:19 Larry talks about the type of people he employs at his festivals. He also talks about where he would hire people from, and who was around to hire in the summer. Larry talks about the length of workdays for festival staff and the type of work that would be done.

36:25 Larry talks about the Shake, Rattle and Roll festival and why he chose to start a country music festival. Larry talks about the influence that age demographic, and the newness of country music.

37:13 Larry talks about the acts he booked, and did not book at the first Country Jam.

37:51 Larry talks about the opportunity Country jam gave locals to see national country acts.

38:27 Larry talks about the influence that festivals had on Eau Claire in the early nineteen
nineties. He also mentions what festivals did for country music at that time.

39:08 Larry talks about the influence that Wax had on listeners. He describes the importance of what music the youth is listening to.

39:20 Larry talks about the importance of perspective on music, focusing on age. He also describes what that had to do with the demographic of Country Jam.

40:00 Larry tells how he was not able to book Garth Brooks in later years of Country Jam

40:02 Larry tells that he booked George Strait at Fanny Hill once.

40:39 Larry describes his thoughts on the music renaissance in Eau Claire, and the influence Shenanigan's, Fanny Hill, and Country Jam all have on that. He tells about the symbiosis that neighboring festivals share.

41:17 Larry tells how long it took Country Jam to become a success.

41:26 Larry shares his association with Marshall Harris, the owner of a Michigan radio station and a car repair shop in Altoona, and Mr. Harris' desire to start a festival in Grand Junction, Colorado modeled after Country Jam. Larry moved to Grand Junction in 1993 to help Mr. Harris start that festival.

42:05 Larry describes how, during his time on the restaurant board in the State of Wisconsin (1994), he met a man from Lake Geneva, Wisconsin that wanted to start a festival there. Larry helped that man as well. Larry describes how he had four festivals in four consecutive weeks. In order: Country Jam, Lake Geneva Festival, The Grand Junction, Colorado Festival, and finally Shake, Rattle, and Roll.

42:58 Larry speaks about the origins of Shake, Rattle, and Roll. It started in 1987. Larry sold out to his partners in 1993, and they chose not to stay with it. Larry then explains that he had a passion for festivals that his partners did not have.

43:39 Larry speaks to the significance of Shake Rattle, and Roll. He describes that it may be a favorite festival for anyone in Eau Claire over forty five years old.

43:53 Larry describes the energy of Shake Rattle, and Roll, and that his Fanny Hill staff worked that festival. Larry also shares an anecdote about a notable worker of his at that time, named "Dan, Dan the Dancing Man", and his tendency to dance while picking up garbage in the parking lots of Shake, Rattle, and Roll.

44:36 Larry describes the parade of old cars that would come to be a common attraction at Shake, Rattle, and Roll, and the significance that had to bring in all ages of people. He also credits that to the energy of the festival. Larry says that the Shake, Rattle, and Roll was his favorite festival to run, but he has not been able to bring it back.

45:10 Larry states that he does not think that Shake, Rattle and Roll will make a comeback.

45:57 Larry talks about the impact that the clubs that he has started has had on people in Eau Claire. He speaks about how it gives people great memories to look back on.

46:27 Larry talks about the Joynt and the impact that it has had on music in Eau Claire. Larry speaks to the fact that it brought in a different genre to Eau Claire, and that it was unique enough to bring in national acts. Larry believes that the Joynt has become nationally recognized because of its music scene.

47:45 Larry speaks about the future of festivals in Eau Claire. He believes that they are going to change to an older demographic again. He describes that younger crowds are moving toward different types of music, so festivals will have to adjust what they do to keep people coming to them.

48:36 Larry speaks about Justin Vernon's festival and credits it as Eau Claire's next step. He says that the press has covered Vernon's festival a lot, but have forgotten what has led up to that festival in Eau Claire.

48:51 Justin Vernon's dad built trains to be a display in Fanny Hill. Larry describes what the trains looked like in the bar.

49:32 Larry says he does not think Justin has ever played at Fanny Hill.

50:22 Larry tells that Justin Vernon did not seek advice from him when planning his festival. Larry believes they wanted to head in a different direction than what has been done in Eau Claire before. Larry respects what Justin and company were able to accomplish.

51:07 Larry describes that any festival is a good festival. He says that when he build country festivals, he does not focus on the entertainer, but rather the customer. He describes that everyone has seen every band at least once over time.

52:11 Larry explains what he had to do to keep people interested in his festivals as well as the entertainers, chiefly spending too much money. He says that it is similar to the bar business in that you had to give them a wow factor. He traces that concept to what Justin Vernon has accomplished and what Coachella has become. Larry says it is more than just what bands play at the festivals.

53:18 Larry believes that the word 'festival' scares Eau Claire because of the misconception on what festivals do to the community. He explains that they are merely a change that it is louder for one weekend. Larry says that people are missing the benefits that festivals bring to Eau Claire.

53:59 Larry speaks to the concept of culture in Eau Claire, saying that outsiders believe there is no culture in Eau Claire. Larry believes that festivals and bars bring culture to Eau Claire. He describes how that applies to building festivals.

55:00 Larry recounts his time as a bar owner in the sixties, and how his bar was focused on music from the sixties. Now, Larry says, Eau Claire is focused on music from the sixties until now, and everything in between.

55:46 Larry agrees that Festivals and bars have done a lot for the growth of the community. He says it has made people want to stay here. Larry says it has helped the college as well.

56:02 Larry describes that Festivals and bars are not making anyone lose business in Eau Claire, only gain business.

56:10 Larry explains that Eau Claire used to be a "Friday-Saturday" type of town, but is now a "Wednesday through Saturday" type of town. Larry believes that someday, Eau Claire will be a seven day a week town.

56:57 Larry agrees that Country Jam has helped Eau Claire to grow, and has helped the University of Wisconsin-Eau Claire to grow as well. He states that the music is not the main focus of festivals, the social aspect is the most important part.

58:19 Larry gives a lot of credit to the college for Eau Claire's growth. He says he owes a lot to the college because of the students at his bars and creating a scene.

59:16 Larry traces the similarities between his bars, Country Jam and the University of Wisconsin-Eau Claire to partying, saying that all three share that aspect.

59:49 Larry mentions George Roberts, a radio affiliate, as well as a club manager. Larry says Roberts can speak to the radio side of Eau Claire's growth.

1:00:58 Larry describes his idea for putting a giant slide to the river from Fanny Hill. He says he is glad he did not go with it.

1:01:46 Larry shares his closing remarks, stating that Eau Claire has been good to him. He says that memories will last forever, and the memories that can be made in the Eau Claire music scene go deep. He describes that the big holiday parties started from the Barr and the music scene.

1:03:06 Larry describes that St. Patrick's Day started at Shenanigan's. He describes that at breakfast, him and his bar staff decided that everything would be free from 8:00 until 9:00 in the morning. He said that people were lined up for two blocks waiting for the celebration to start.

1:04:10 Larry describes how he hired a Hollywood set designer Pat Murtha to help decorate his bar and put characters in. He and some bartenders went around in the professional costumes promoting the party on Water Street that night for Halloween. He recounts how they went in a bank promoting the party. He also remembers going into the cafeteria at the University of Wisconsin-Eau Claire to promote the party as well. By the time they returned to the bar, it was packed. That was the start of the huge Halloween celebration on water street.

1:06:05 Larry describes how they would have a dancing line from Shenanigan's to Kearns (the grocery store) on St. Patrick's day. Larry credits those parties to the College and the music scene. He also credits the fact that there were only two bars in town. Larry ran twelve to thirteen buses from the college to his bar, The Barr, and the London Inn.

1:07:52 Larry states that Eau Claire's music scene is special because of the festivals that have made the music scene bigger. Larry says there are also musicians moving to Eau Claire because of the music scene that is derived from the festivals.

1:09:13 Larry describes the change he has seen in Eau Claire, saying that he has enjoyed his time in Eau Claire.

1:10:36 Larry says he is not retired. And he is glad to be a part of this oral history project. He sees Eau Claire getting both bigger and better in the future.
Site pages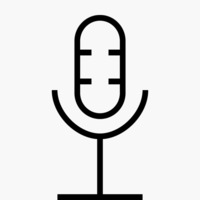 grey background MIC.tif
New Tags