Rich Morgan Interview
Item
Title
Description
This interview discusses music in his childhood, such as private lessons, playing various instrument before settling on the trumpet, and jazz music in Eau Claire. The interview also discusses the change in music in Eau Claire over time.
Narrator
Interviewers Andy Keen and Connor LaFavor
transcription
--Full Transcript Not Available--

Timestamp:

00:02:00 Early life, choosing an instrument to play, choosing trumpet after drums and piano.

00:04:00 Rich talks about playing in high school and being serious with his music.

00:06:30 Discusses how he was the only child of 8 to take music seriously as a musician

00:08:25 Rich describes his time at UW Eau Claire in the music department. How Bob Baca had just arrived at the university and how he had a huge influence on him.

00:09:45 Describes how after 3 years at Eau Claire dropped out and moved to Red Wing to learn repairs for instruments
00:10:00 Comes back to Eau Claire and gets his Business degree, and starts full time at Morgan Music, which started in 1990.

00:13:00 Talks about his activity in the Eau Claire music scene, from performing for church to doing small Jazz performances

00:14:20 Rich discusses how the store has changed as the music scene has changed in the area, going from piano sales to guitars and amplifiers, to full scale concert band instruments and orchestra instruments.

00:19:00 Describes in his opinion what music has become in the area, as well as discussing venues in the area, and how Jazz has become important through the University, attributing the success of Jazz to Bob Baca coming to Eau Claire and becoming a professor here.

00:23:00 More discussion on venues and how it is hard for local venues to stay open as it is hard to pay bands to play and not as many people are coming out to see music. More venues for singer song writers, Jazz and Indie music now than ever.

00:25:00 Rich talks about how Jazz will most likely continue to rise in popularity, and will continue to grow and thrive in Eau Claire. Is a founding member of the Chippewa Valley Jazz Orchestra, which goes to show how Jazz continues to grow and become bigger.

00:30:00 Wraps up with talking about the different musicians he has played with and worked with in Jazz today, and how the CVJO is bringing in more guest musicians to draw in a bigger audience.
Site pages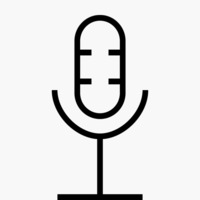 grey background MIC.tif
New Tags